The Maryland Fire-Rescue Services Memorial Foundation regretfully announces the LODD of NDW - Naval District of Washington FF/EMT Bryan "Hammy" Hamilton from COVID-19 related complications on January 1, 2021.
He was assigned to the Naval District of Washington Fire and Emergency Services Naval Support Facility Indian Head Station 20/21 Indian Head, MD.
Brian was a volunteer with the Bryans Road Volunteer Fire Department serving as Fire Captain at the time of his passing.
We would like to send our condolences to his family and friends and to the NDW - Navel District of Washington and the Bryans Road Volunteer Fire Department on the loss of FF/EMT Hamilton.
Viewing: 1000 – 1130 Hrs.
Services: 1130 Hrs.
3099 Livingston Road,
Bryans Road, MD 20616
3221 Mattawoman Beantown Road,
Waldorf, MD 20601
---

On behalf of the MD Fire-Rescue Services Memorial Foundation, we offer our thoughts, prayers and deepest condolences to the family of Senator V. Mike Miller Jr. Senator Miller worked tirelessly for the people of Maryland and was also instrumental in helping our Foundation acquire the necessary funds to build our Memorial. We will always remember his kindness and his unwavering support of the Maryland Fire Service and the Foundation.
---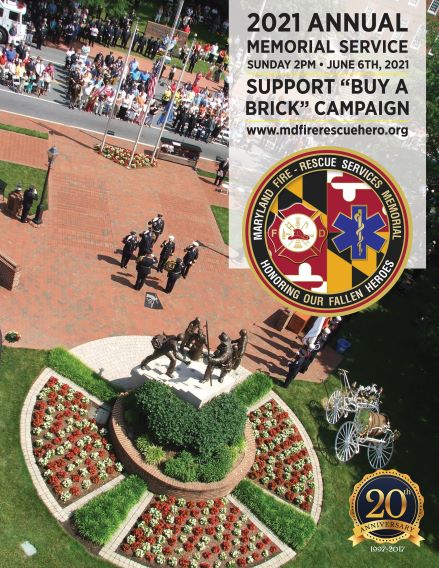 ---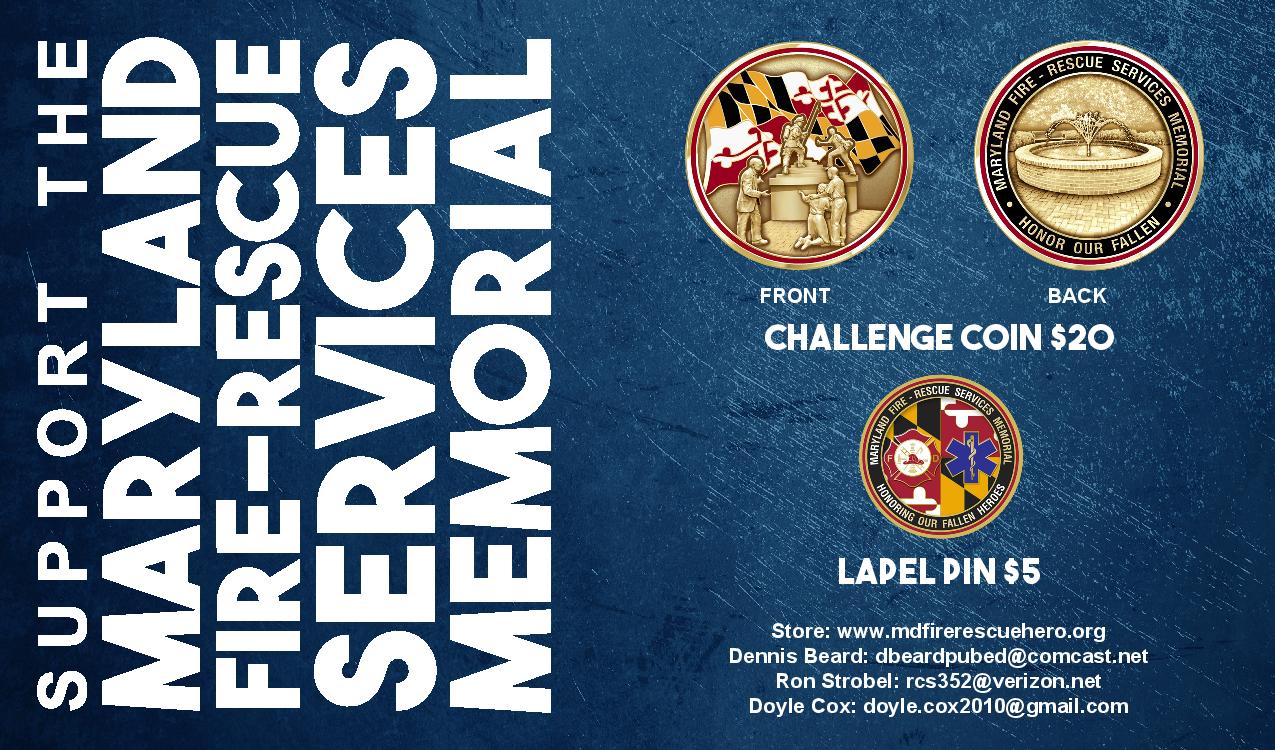 For Coin and Pin purchases please use the donation area to complete your purchase.
---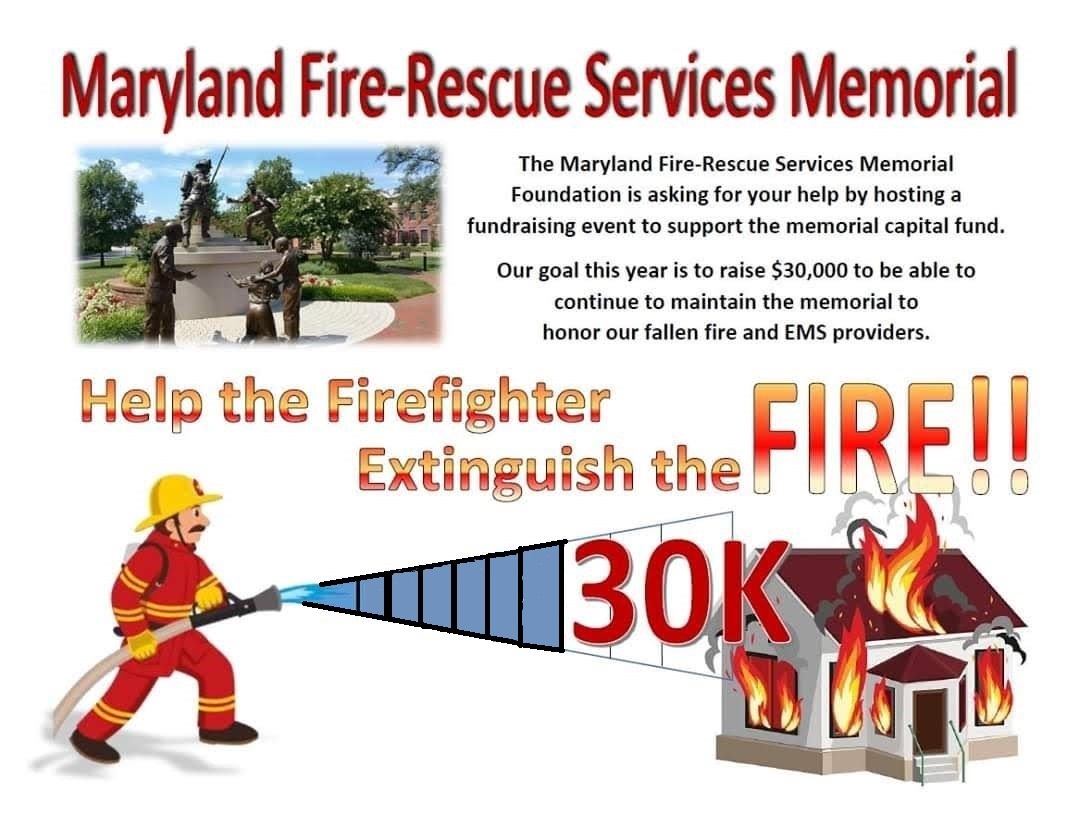 THANK YOU.......

for your recent contribution accepting the challenge to assist us with our Memorial Capital Fund
100 Club Anne Arundel County
Anne Arundel Co. Ladies Auxiliary
Anne Arundel County Professional Firefighters Local #1563
Anne Arundel County Retired Firefighters
Arbutus VFD, Inc.
Bel Air Volunteer Fire Company
Charles County Association of Emergency Medical Services
Chevy Chase Fire Company
Cobb Island VFD
Community Fire Company of Perryville
(Cecil/Harford Zumba Team)
Ferndale VFC, Inc
Harford County Volunteer Fire & EMS Association
Harford/Cecil Volunteer Firemen's Association
Huntingtown Vol Fire Dept. & Rescue Squad
Kensington Volunteer Fire Department
Leonardtown VFD
Maryland State Fire Marshal Alumni Association
Southern Maryland Volunteer Fire Association
Waldorf Volunteer Fire Department
Water Witch Fire Co, Inc
---